Helping executives on all levels to lead themselves, their lives, their teams and business with courage and authenticity.
Helping companies develop the leaders which will shape their future in a VUCA world.
THE NO. 1 MISTAKE SUCCESSFUL PEOPLE DO, IS TO BELIEVE THEY CAN DO IT ALL ALONE.

If you are reading this, then you are like most of my clients, successful, a high achiever, someone who is committed to succeed at work and in life. Personal development is part of who you are, as you grow, invest in yourself to get better and you wish to reach your full potential. Whether this means becoming an inspiring leader or building a thriving business, you want to leave a lasting impact on the world around you.

However, something is getting in your way.

Do you feel overwhelmed? Low on energy and confidence?
Do you think you could perform better?
Do you feel the loneliness and responsibility of your job is weighing you down?
Or you just wish you would have someone you could talk to, about your fears, ideas, issues, without being judged? A place where you could just be who you are?

If that sounds like you, don't worry, you are not alone.

I know how you feel.

As a very young and successful executive, I too, many times, felt overwhelmed and was questioning my ability to lead. Being on the top can be extremely lonely.

Now, I believe, that my success came at a cost, at a cost of my health and most important relationships.

What I realised and learnt from my own failure is that you can have it all, it is just a matter of learning to leading yourself first, before leading others. Because true leadership starts with you and within you.

In order to be truly effective, in personal and professional life, first you need to understand yourself. Understand your driving force, your behaviour, what you do and why you do it. Reflect on your life, your roles, your work. Your busy schedule doesn't allow you this time, coaching does.

Coaching allows you to take your leadership to the next level! Because you can also be an effective and inspiring leader and you can as well achieve leadership, in all aspects of life.

With my proven approach I can help you achieve this greatness by giving you the guidance, help and support you need to be the best. Once you're the best, there is no holding you back. Live, work and lead with greater impact. Leave a legacy so others can be there best, too.
Meet Joy, an internationally trained and certified Executive Coach and Supervisory Board Member. Be inspired and explore how and why she can help you succeed!
Real Executive Experience
Joy combines more than 15 years of international and corporate experience, leading international, multicultural and complex teams, projects and organisations. She knows that being at the top can be very lonely as she has been there herself. No surprise many executives choose her as their sparring partner.
Business and Leadership
Joy uses a combination of Marshall Goldsmith Stakeholder Centered Coaching, Co-Active Coaching, Organisational and Systems Relationship Coaching, Emotional and positive intelligence, leadership expertise and life experience, alongside business, corporate and entrepreneurial acumen to empower you in achieving everything you were born for. She believes you can do it all.
Multilingual
Joy speaks fluent English, Italian, Spanish, German, Slovenian, Croatian, Serbian, Bosnian, elementary Dutch and French and a bit of Romanian. Her dream is to be fluent in 10 languages by the age of 80.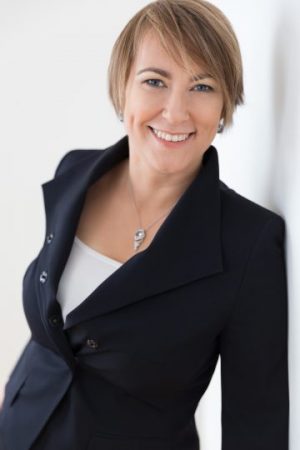 International and Expatriate
Joy has been living as an expat for 15 years and understands what it means to live and work abroad and the challenges this brings. She is a world traveler and so far has visited 55 countries, including a trip to Antarctica during her 6 month world trip.
Inspiring
Joy is a living ball of energy, passion, fun and a source of inspiration and motivation. As your guide, supporter, champion and mentor, she is committed to your success, in life and in business. She will help you succeed and become an inspiring leader.
Vision
Joy helps successful people and high-achievers, just like you, who already win at work and succeed in life to grow, get better and reach their fullest potential by eliminating what is getting in their way. This enables you to get to the next level so you can leave a lasting impact on your world. She envisions a more human and positive working environment, where people can be successful, healthy and happy. It is the day-to-day well-being of all employees that drives company performance and results.
---
Some

of my clients and partners
BLOG
Moments of reflection