Helping executives on all levels to lead themselves, their lives, their teams and business with courage and authenticity.
Helping companies develop the leaders which will shape their future in a VUCA world.
Riding the COVID-19 wave, together – overcoming the complex leadership challenges, together

If you are reading this, then you are like most of my clients, a successful entrepreneur, CEO or business leader, someone who is committed to make a difference, at work and in life.

One day you were challenging yourself to speed-up growth and the next day you were making plans on how to survive the upcoming crisis. Sounds familiar?

The dream of an extraordinary year 2020 vanished suddenly as COVID-19 has taken your hopes away. Your business seems to be falling apart, your strategy doesn't fit anymore and you are wondering, how you are going to keep your leadership team together. Wondering how are you going to make it through this volatile, uncertain, complex and ambiguous environment (VUCA). 

So here you are, standing on a brink of a steep cliff and managing a crisis, not knowing what tomorrow will bring. Trying to stay calm on one hand and on the other, give energy to your employees. Trying to manage your fears and the fears of the people you lead. Wondering how to find that much needed calmness and ease with uncertainty and how to communicate with the people around you.

It is a challenging time for many of us, and we need to learn how to create opportunities from our challenges, how to turn the negative into positive. I myself went through so many different crisis and had to learn how to cope with them and make the best out of every situation. Even though it didn't always come naturally and it wasn't easy, it was a growth experience and has opened a whole new world in front of me. Every crisis was a gift – let's find out yours.

Let me be your sounding board, your advisor and supporter, whatever you need right now, and I will help you transform your current situation, one step at a time, to a place of alignment, renewed energy and completeness. I will guide and support you to lead yourself, your team and business through this crisis, with authenticity, courage and from the heart.

We are all in this together and the secret to go through this is to be human, to be present, to show up and to care.

Because when life gives you lemons, it's time to make some lemonade! 😉

Let's talk – please schedule a virtual call here  or dial +436608184451
Meet Joy, an internationally trained and certified Executive Coach and Supervisory Board Member. Be inspired and explore how and why she can help you succeed!
Real Executive Experience
Joy combines more than 15 years of international and corporate experience, leading international, multicultural and complex teams, projects and organisations. She knows that being at the top can be very lonely as she has been there herself. No surprise many executives choose her as their sparring partner.
Business and Leadership
Joy uses a combination of Marshall Goldsmith Stakeholder Centered Coaching, Co-Active Coaching, Organisational and Systems Relationship Coaching, Emotional and positive intelligence, leadership expertise and life experience, alongside business, corporate and entrepreneurial acumen to empower you in achieving everything you were born for. She believes you can do it all.
Multilingual
Joy speaks fluent English, Italian, Spanish, German, Slovenian, Croatian, Serbian, Bosnian, elementary Dutch and French and a bit of Romanian. Her dream is to be fluent in 10 languages by the age of 80.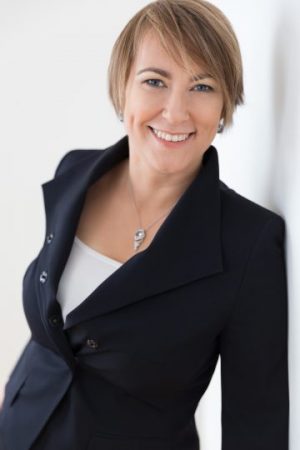 International and Expatriate
Joy has been living as an expat for 15 years and understands what it means to live and work abroad and the challenges this brings. She is a world traveler and so far has visited 55 countries, including a trip to Antarctica during her 6 month world trip.
Inspiring
Joy is a living ball of energy, passion, fun and a source of inspiration and motivation. As your guide, supporter, champion and mentor, she is committed to your success, in life and in business. She will help you succeed and become an inspiring leader.
Vision
Joy helps successful people and high-achievers, just like you, who already win at work and succeed in life to grow, get better and reach their fullest potential by eliminating what is getting in their way. This enables you to get to the next level so you can leave a lasting impact on your world. She envisions a more human and positive working environment, where people can be successful, healthy and happy. It is the day-to-day well-being of all employees that drives company performance and results.
---
Some

of my clients and partners
BLOG
Moments of reflection