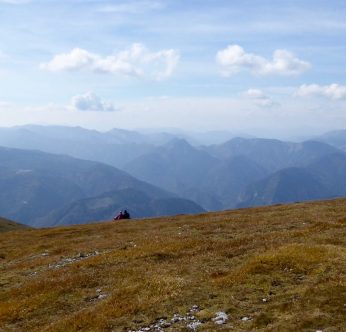 "Who am I and what do I want from life?"
is a question that many people cannot answer. If you are one of those many, this is exactly where I can help you find the right answers.
I will accompany you on your way to find and live your personal full potential. Together we will discover the true leader inside you. I will inspire and motivate you to take the next step in your life.
Together we will find out what is really important to you. We will not question your values, instead we will make them more understandable and visible and we will help you integrate them completely into your life. I am convinced that you can achieve everything you are passionate about. What about you?
---
Reinventing yourself is like an art, it is a process and it is not an overnight solution.

See yourself as a piece of art; when you notice something you do not like, get to work and improve it.
---
Take a moment, sit down, breathe deeply and reflect.
Would you like to:
know and understand yourself better?
discover your purpose and driving force?
discover what you are passionate about?
learn how to create positive changes in your life, career and relationships?
live with more confidence and feel more confident in your own skin?
know how to do it all?
know how to achieve everything you were born for?
If you have answered yes to at least one question, contact me and we will work together to create the life you truly meant to live and lead. Together we will make sure you thrive at work and are successful in your private life.  What are you waiting for?
---
Our deepest fear is not that we are inadequate. Our deepest fear is that we are powerful beyond measure. It is our light, not our darkness that most frightens us. We ask ourselves, "who am I to be brilliant, gorgeous, talented, and fabulous?" Actually who are you not to be?

YOU ARE A CHILD OF GOD. Your playing small does not serve the world. There is nothing enlightened about shrinking so that other people won't feel insecure around you. We were born to manifest the glory that is within us. And as we let our light shine we unconsciously give other people permission to do the same. As we are liberated from our own fear, our presence automatically liberates others.

— Marianne Williamson
(Nelson Mandela used this passage in his 1994 Inaugural Speech.)
---